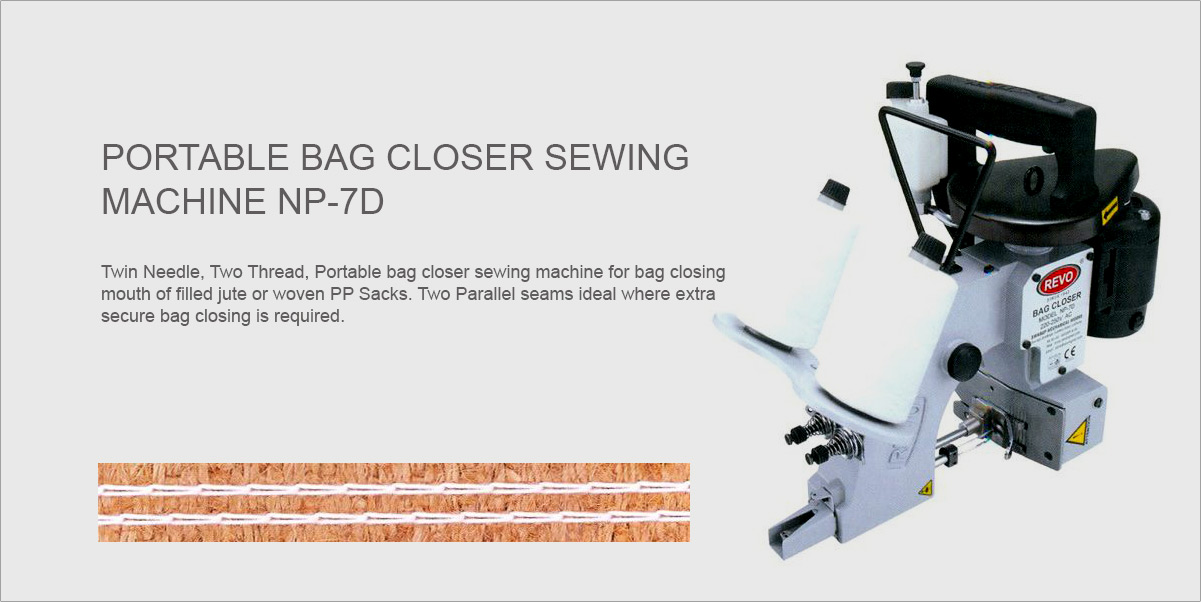 Revo ® Portable Bag Closer Sewing Machine NP-7D
Twin Needle, Two Thread, Portable bag closer sewing machine for bag closing mouth of filled jute or woven PP Sacks. Two Parallel seams ideal where extra secure bag closing is required.
POWER
220V
BAG CLOSING SPEED
1800 stitches per minute
TYPE OF STITCH
Feberal 101 -Two parellel thread chain stitch
STITCH LENGTH
3 stitches per inch (25.4mm) fixed
TYPE OF BAGS
All kinds of multi-wall paper, jute, burlap, cotton, Hessian, woven PP/HDPE bags
NEEDLE
DB X 1 – 200/25 – Groz-Beckert
MATERIAL THICKNESS
Up to 12mm
WEIGHT
5.1 kgs.