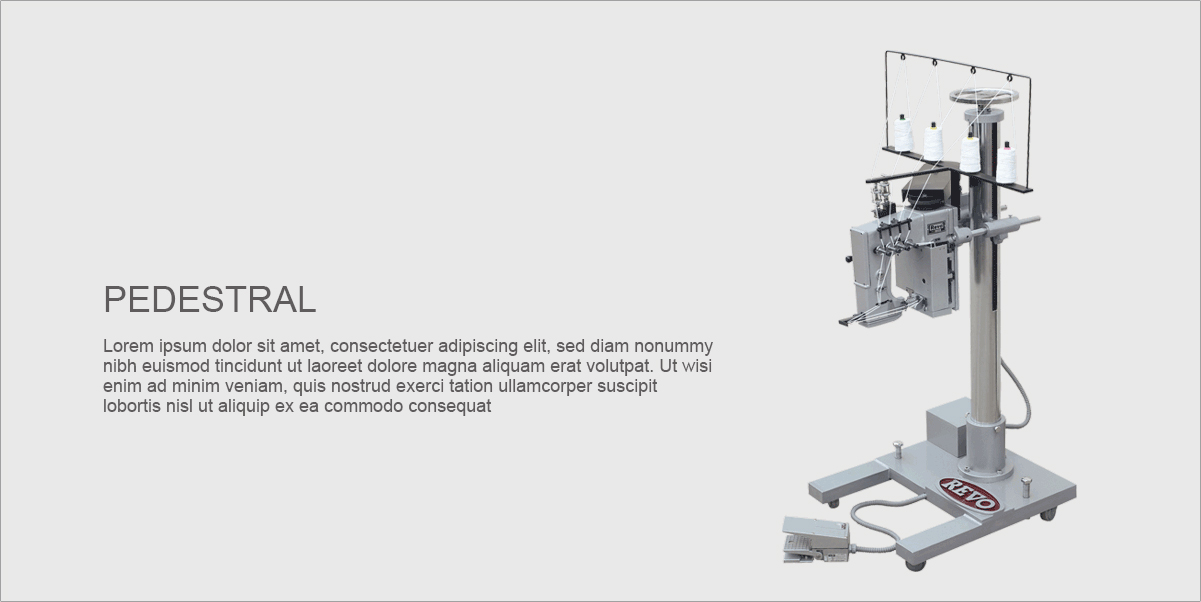 Revo ® Pedestal with Sewing Heads PL-4
Height Adjustable Pedestal Stand for use with Existing Conveyor Systems for bag closing applications. Available machine head model RC-4S, RC-4D, RC-8S & RC-8D.
HEIGHT ADJUSTMENT
250mm to 1000mm
DIMENSIONS
L 30″ x B 26 x H 57
ELECTRIC MOTOR
915 rpm, 1400 rpm or 2800 rpm
STITCH TYPE
Federal 401 Single needle, double chain stitch
WEIGHT OF SEWING HEAD
50 kgs.
WEIGHT OF PEDESTAL
150 kgs. (without sewing head)